.



Bungalow Vacation Rental in the Catskill Mountains.

Weekend, week or seasonal Catskills getaway cabin.


Close to Windham and Hunter, NY.

Your Vacation Cabin Rental at Motel room rates!

Upcoming Attractions and Events:

Hunter Mountain 4x4 Offroad Adventure

4x4 Offroad Adventure
Open to registered, inspected and insured four wheel drive sport utility vehicles.
Hunter Mountain's experienced guides will lead you throughout our mountain road system while you navigate your own vehicle to the summit of Hunter Mountain!
July 9-10 - Hunter, NY - Catskills

Warrior Dash at Windham Mountain

Warrior Dash is an extreme 3.2 mile obstacle course throughout Windham Mountain's terrain. Within this race are 13 obstacles including high wall climbs, fire jumps, pond swimming and mud crawling.
July 25th - Windam, NY - Catskills

2015 UCI Windham World Cup

The world's best professional mountain bikers will return to Windham Mountain for a stop on the 2015 World Cup Circuit. The Mountain Bike World Cup is a series of races in cross-country and downhill racing disciplines. Many community events including cross-country and downhill racing for all levels of ability, a block party and a concert to involve racers and spectators alike in celebrating the uniqueness of the Windham area
Aug 6-10 - Windam, NY - Catskills

Hunter Mountain German Alps Fest

The good-time music is sure to get you up on your feet... or at the very least tapping your feet. Traditional German-American foods, Schuhplattler Dancers, plus some new entertainers, plenty of vendors, plus fun activities for the kids. Fireworks Display Saturday Night!
Adults: $12; Kids 12 and under are Free!
Gates open at 11am
August 9 & 10 - Hunter, NY - Catskills

International Celtic Festival

Featuring fantastic entertainment from the Emerald Isles, plus world-class Irish-American bands and dancers. Dozens of authentic Irish vendors, traditional foods, and plenty of beverages. Fireworks Display Saturday Night!
Bagpipe Competition and Massed March - hundreds of pipers and drummers march down the mountain in unison. After the Massed March, the entire procession will play as one at the base of the mountain - it's a spine-tingling sight that is not to be missed.
Admission:Adults: $16; Kids 12 and under: Free
August 15-16 - Hunter, NY - Catskills

Looking for a bigger cabin?
Visit www.catskillcottages.com , where we offer a 2 bedroom house that fits up to 5 people.
Local Weather:
7 Days Forecast
Extended 8 to 15 Days Weather Forecast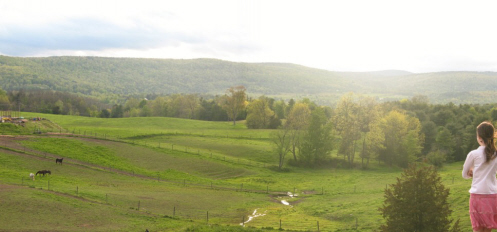 If you enjoy nature, mountains, forests, lakes and rivers, you will love the Catskill Mountains (known as the Catskills), located northwest of New York City and southwest of Albany, upstate New York.

Catskill Mountains, a natural area in New York State, are an eastward continuation, and the highest representation of the Allegheny Plateau. They are sometimes considered an extension of the Appalachian Mountains into Upstate New York, although they are not geologically related. The Catskills are west of the Hudson River and lie within the bounds of six counties (Otsego County, Delaware County, Sullivan County, Schoharie County, Greene County, and Ulster County).

Whether you want to get away from everyday city noise, hear the birds, or just simply enjoy outdoors, we invite you to relax here. Surround yourself with nature and breathe in the fresh mountain air.

If you're looking for a cute Catskills weekend cabin rental, or a week long getaway in Catskill Mountains, enjoy your vacation stay at our bungalow! We also offer seasonal cabin renting!
Our vacation rental offers low prices comparable to motel rates, but with a comfort of having your own little cabin.

Looking for a bigger cabin? Please visit www.catskillcottages.com , where we offer a bigger cabin that fits up to 5 people, or contact us. We might be able to refer you to another vacation rental in the Catskills area.

Our lovely bungalow is fully furnished for up to three guests and available as a vacation rental at very reasonable prices, starting at just $59/night.

Inside the cabin there is one small bedroom, kitchen with dining area plus a small bathroom (shower and toilet).
This small cabin is very cozy, with natural wood walls and floors, providing y

ou with a peaceful and homey feeling.

Bedroom has a bunk bed with a double bed for 2 on the bottom and a twin size bed on top.
Cable TV Programming, DVD and Wireless High Speed Internet connection is available. We even have a selection of few DVD movies for you to watch!


Cute little Electric Wood Stove adds a cozy, romantic atmosphere. (View Pictures below)

Kitchen plus dining area includes a stove, refrigerator, basic accessories, coffee maker, etc.

Outside the cabin guests are welcome to use our little grill and relax on the bench, garden swing, or chairs by the table.

This lovely Catskills vacation cabin is located in a small Historic Town of Prattsville, NY (about 650 residents), Greene County, about 2 ½ - 3 hours from New York City. We are conveniently located near Windham Mountain and Hunter Mountain - 10 miles from Windham, NY and 15 from Hunter, NY.
Cabin is located on a small dead-end side street. There are houses and neighbors near the bungalow as you would see in any other town. (View Picture) We are NOT "in the woods". We are in walking distance from Main Street.

Enjoy the beauty of Catskill Mountains surroundings! Ski during winter season and have fun at the local festivals during spring, summer and fall.

Take a walk from the Bungalow to the nearby Schoharie Creek or Pratt Rock Park for a picnic with beautiful views. On your way you will find the Prattsville Museum (Zadock Pratt Museum), Great American grocery store, couple of diners and bars.
2 miles from us you will find Red Falls. We are about 5 miles from Gilboa Reservoir.
Elevation: 1165 feet.
More information on Prattsville, NY.

The beautiful surroundings of Catskill Mountains guarantee a relaxing and peaceful atmosphere year round. Every season of the year has it's own unique beauty that you'll enjoy while visiting the Catskills. Our vacation rental is ready when you are.

Transportation from NYC Port Authority is available.

VIEW MAP (driving directions from NYC & I-87)



Google Map , Google Listing , Google Map with photos of the area

We are conveniently located near the following skiing locations :

Hunter Mountain, Hunter, NY (15 miles away)
Windham Mountain, Windham, NY (10 miles)
Belleayre Mountain, Ulster County, Highmount, NY (25 miles)
Plattekill, Delaware County, Roxbury, NY (10 miles)
Delhi Outdoor Ed. Center, Delhi, NY (35 miles)
Mountain Trails, Tannersville, NY (22 miles)
Catskills Scenic Trail, Bloomville (27 miles) to Roxbury, NY (10 miles)


We invite you to relax and enjoy your stay here at any time/season of the year!

Experience the magic of Catskill Mountains for yourself!

See our listing on

TripAdvisor.com

Vacation Rentals

Ratings: (all ratings below)




"Hi Ella, just want to say we totally enjoyed the CAbin, and thank you for providing a very Clean, Cozy, Friendly environment. One of our many delights after BBQ,thanks for the equipment, was just staring up at the stars, a luxury we don't have in the City, the Scenery, the LAkes, the Mountainside just peaceful, relaxing and simply breathtaking. Very beautiful cabin just want to say thank you for providing such a cozy Cabin and we will definitely be back. Robert & Sophia"

Letters:
"Ella, Wanted to thank you for everything. John and I had a great time this weekend. If we are ever in the area again, we will certainly make sure to stay at your bungalow."
Christina

"Hi Ella, Thanks so much for the great couple of days in the bungalow! Frances and I really enjoyed ourselves and being able to so easily explore the interesting Catskill region of New York.
Everything was wonderful.We are definitely interested in traveling north again, so I will be in touch if we find ourselves interested in the bungalow! Thanks again, Mike"
Mike

"Ella, Thank you, thank you, thank you....how beautiful your Catskills are !!!!!!!!!!!!!!!!"
Sharon


*


FlipKey's Commitment to Honest Vacation Homes Reviews:

- FlipKey ensures only confirmed guests are able to leave a review, not owners or competitors.

- Clients can not pay to move, adjust or prioritize reviews.
- When you see reviews from FlipKey you can trust that the content is authentic, honest and complete.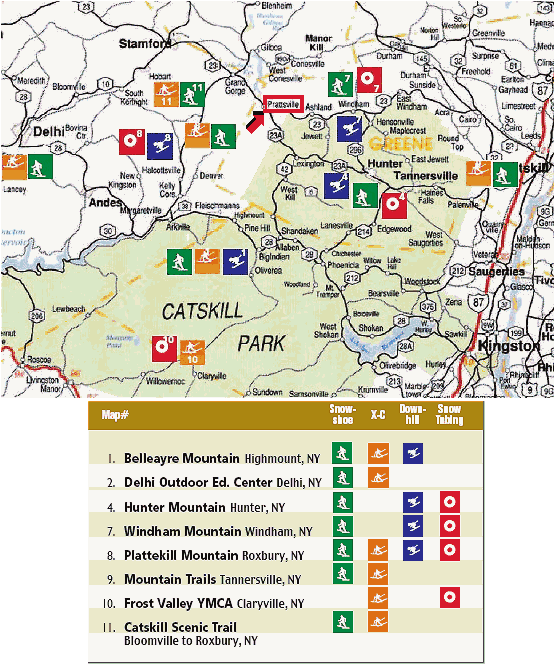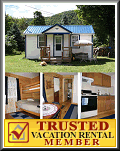 Some of the searches that were used to find us: Catskills cabins, Catskill cottages rentals, summer vacation rentals. Catskill Bungalow, weekend rentals catskills. NY weekend cabin, weekend rentals in upstate ny. Cabin winter rental windham weekend , rental cabins near windham mt, catskills NY. Catskills Vacation Rental, Catskills getaway, Windham mountain cabin , cute weekend cabin NY. Hunter mountain cabin weekend rentals, small cabin upstate New York weekend. Hunter mountain cabins, vacations in the catskill mountains, weekend getaway in catskill NY. Cabins upstate new york for weekend. Catskill mountains cabin, catskill cabin rentals. Bungalow rentals catskill, Windham NY weekend rentals, bungalow rentals upstate ny, Windham rental cabins. Hunter NY winter season rentals, Windham NY winter season rentals. Cabin near hunter, cabin near Windham, NY. Cabin getaways upstate NY, weekend rental tannersville ny, Catskills weekend getaway. New York cabin winter getaway, margaretville cabin rentals. Winter rental upstate new york as well as summer catskills rental. Catskill Bungalow, Cozy Vacation Cabin for up to 2, near Windham and Hunter, NY! Catskill Bungalow